J. Willard Marriott Library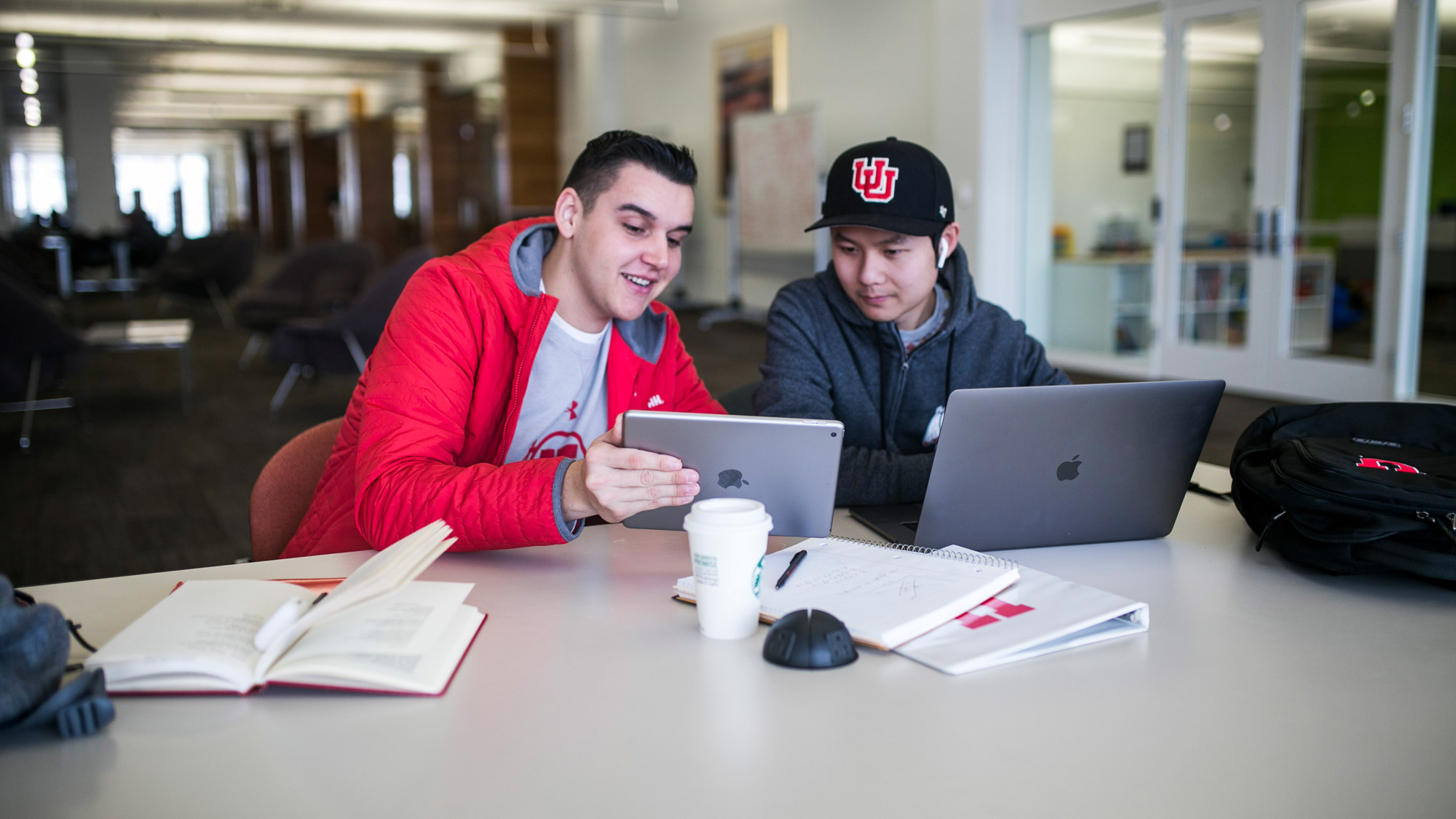 The inclusive access program greatly reduces the price of textbooks.
---
Great books by amazing authors.
---
"My primary responsibility as a librarian at the U is to teach information literacy and for me, that means ensuring every student has equitable access to all of the resources, services and knowledge they need to accomplish their goals."
---
A $50,000 endowment from a former librarian.
---
How one student is balancing a full-time job and a double major.
---
The Marriott Library's unique virtual reality-enabled classroom allows students to explore the latest developments in that technology.
---
Poet Katharine Coles and artist Maureen O'Hara Ure to discuss their limited-edition book printed by Red Butte Press.
---
"I was born at Hill Air Force Base to a military historian and a Dutch immigrant, and have lived all over the western world. Because of that, I am owned by the love of history and the need to preserve it for future generations."
---
New database at J. Willard Marriott Library sheds light on early history of black members in The Church of Jesus Christ of Latter-day Saints.
---
Library opens a new space for the community to study, relax, perform and exhibit artwork.
---