Utah Museum of Fine Arts
Seven Masters is now on view through April 26.
---
Gretchen Dietrich joins an impressive roster of respected industry leaders
---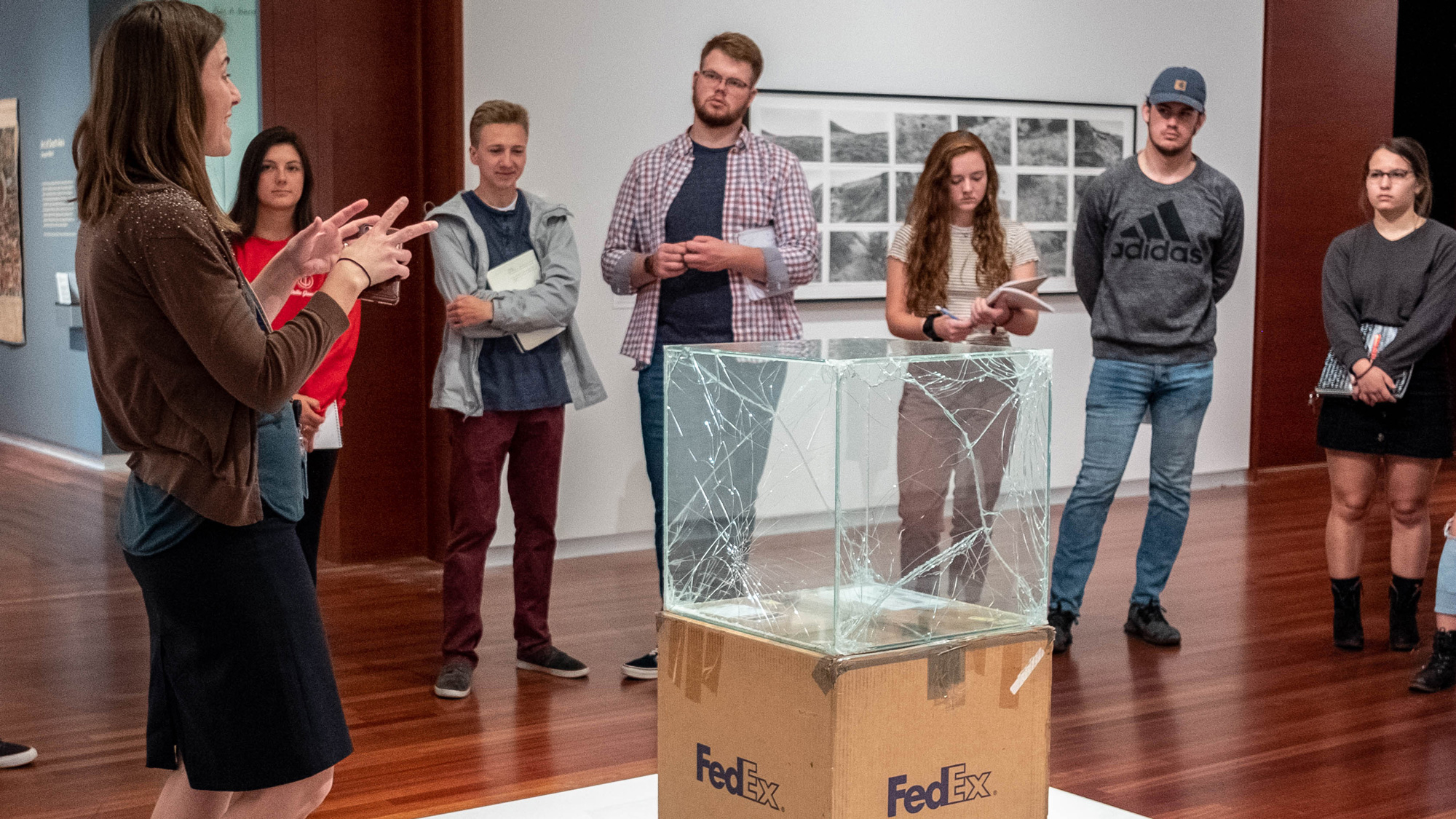 Enhance classroom teaching through class visits to the museum galleries and explore visual art objects in ways that illuminate course themes.
---

UMFA exhibition brings historic railroad photos and spikes to the U.
---
The Utah Museum of Fine Arts celebrates Edmonia Lewis' remarkable career.
---
UMFA Patio Party: Four Reasons to Visit Now (and Often) By Sydney Inks, communications coordinator, UMFA The Utah Museum of Fine Arts at the University of Utah is the state's destination museum for global visual arts, welcoming art and culture lovers of every age and background. For U students, staff and faculty members, this community-focused, […]
---

A $500,000 prestigious national grant from The Andrew W. Mellon Foundation will transform how the museum and the library work together.
---
Shop Museum Store Sunday AND Annual Holiday Market at the UMFA Get inspired for holiday gift-giving this year with two special events hosted by the Utah Museum of Fine Arts' popular Museum Store. On Sunday, Nov. 26, be part of the first-ever Museum Store Sunday, a new international campaign that celebrates the special shopping opportunities […]
---
The arts will take over library plaza on Aug. 30 with live performances, interactive art, free food, T-shirts and swag.
---
UMFA to reopen in August, hosting a two-day reopening party during Welcome Week on Saturday, Aug. 26 and Sunday, Aug. 27.
---