Natural History Museum of Utah
The wildfires in Australia are among the most severe in history.
---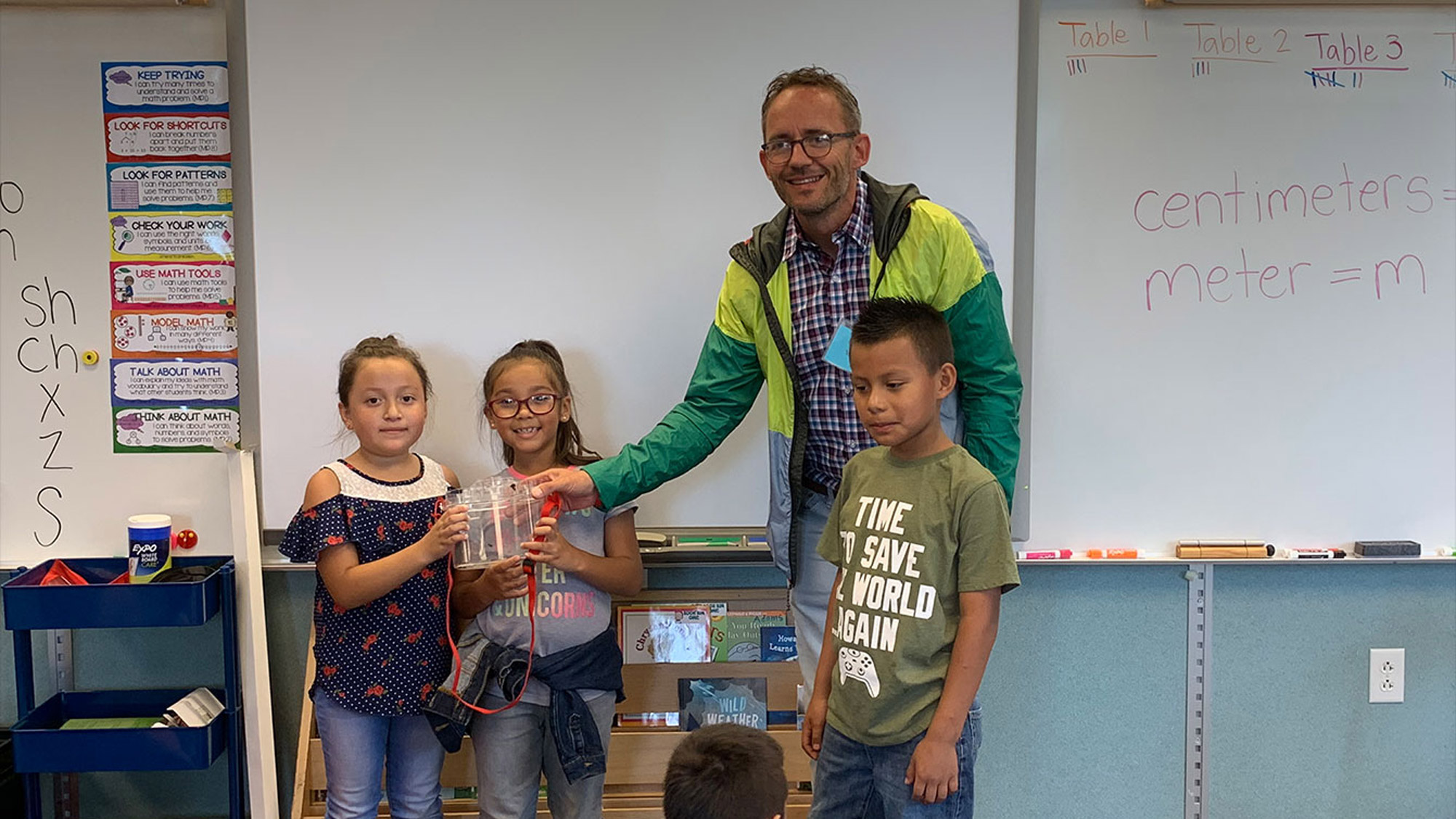 It turns out that Utah is one of the few places outside of Europe where one can find firebugs of the species needed for a particular kind of research.
---
Mrytle spurge is incredibly difficult to remove. Its root systems grow wide underground, meaning that pulling out plants at the surface may not be effective, and even then myrtle spurge emits a sap when injured that can blister human skin.
---
U scientists have found that multiple ancient groups—including relatives of crocodiles and alligators—were not the carnivores we know today, but veggie eaters.
---
Research shows disruptions rippled out from climate change in South America.
---
The Natural History Museum of Utah's Firefly Citizen Science Project found Utah has its fair share of fireflies.
---
The Natural History Museum of Utah is home to a collection of lantern slides featuring Native Americans of the Southwest.
---

Maya experts from around the world will convene at the U for the Mesoamerican Conference that focuses on preclassic Maya history between 2000 B.C. and 250 A.D.
---
"Before physics, I was a designer, which is all about communicating complex ideas in novel ways. So, I came up with a board game. The basic idea is that you build an electrical circuit with your neighbors. Each player is a type of material, like silicon or germanium. Using currencies such as energy and photons, you push electrons around to the interfaces of the materials to create light."
---

Durable parking lot pavers reduce runoff at the Natural History Museum of Utah keeping stormwater in the soil.
---