LGBT
Some legal experts, architects and social-equality activists are working to ensure gender-neutral restrooms will be an option in the future.
---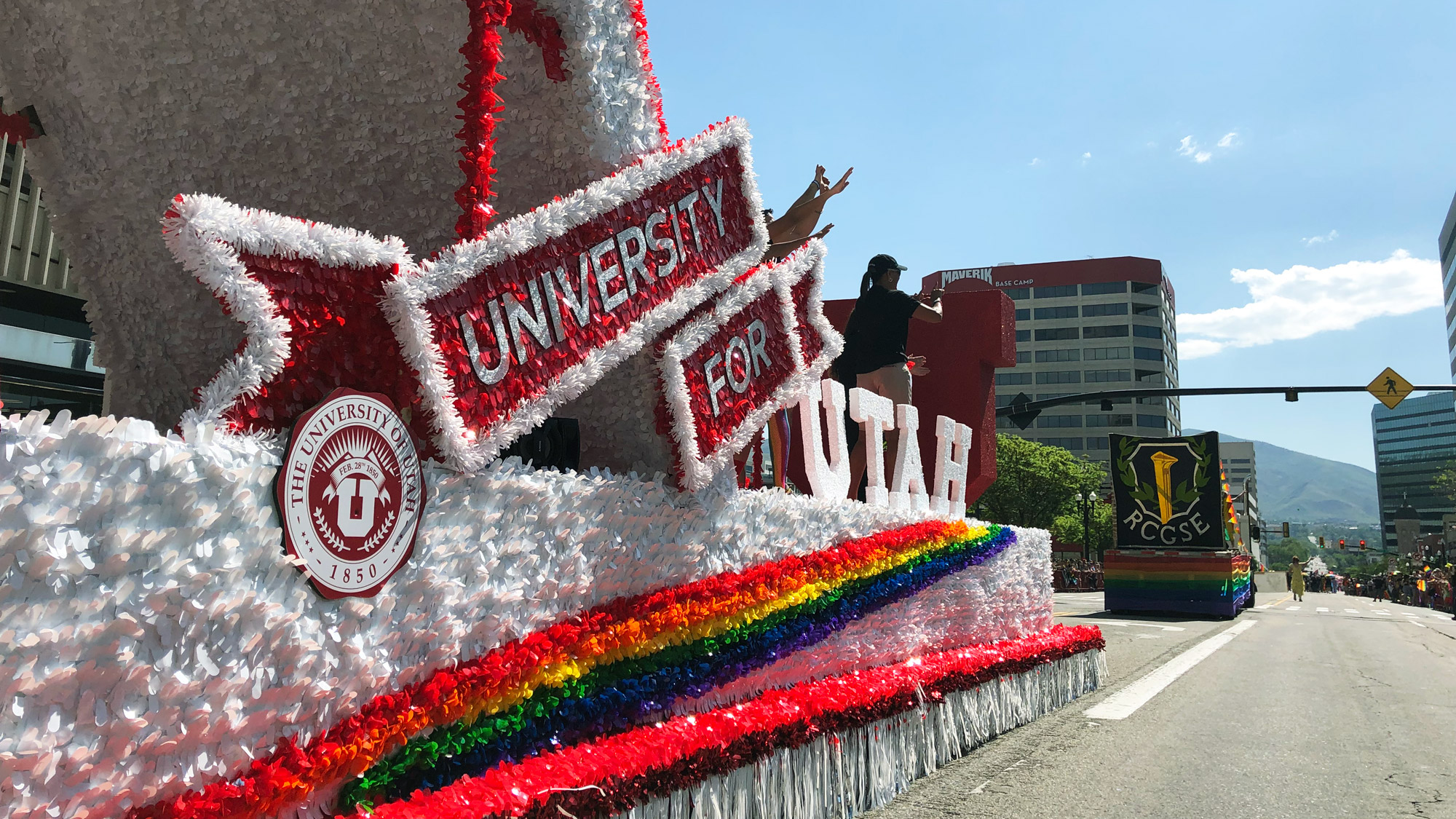 The U's Asia campus hosted its third annual Pride Week from May 13-17, while the U participated in Salt Lake City's Pride Parade and festival this past weekend.
---
"I'm a political organizer by nature and before I graduated from high school, I co-founded a non-profit organization called March for Our Lives Utah—working with young people across the country focusing on gun violence prevention. I've had amazing opportunities with legislators inviting me to talk about bills and what I find to be effective or not effective in the legislation they're introducing."
---
U faculty and undergrad are among the local luminaries who will present their ideas, stories and creative solutions at the 2018 TEDxSaltLakeCity next month.
---
Geoscientists found a group that aims to facilitate a respectful dialogue about safety, bias, and diversity in their college.
---
Musician Angel Haze to headline U's Pride Week, events highlight LGBTQIA issues.
---
Associate Professor David Huebner talks about his new role with GLSEN, the Gay, Lesbian & Straight Education Network.
---

Cliff Rosky's transformation into a leading scholar on sexual orientation law at the U has been a personal journey set against a backdrop of historic change for LGBT civil rights in both Utah and the U.S.
---
This week 143 University of Utah students will devote more than 5,000 hours of service around the western U.S. and Canada through the U's Alternative Breaks program organized through the Bennion Community Services Center.
---
A heartfelt discussion with honors student Georgie Zamantakis about their journey to self-discovery, the meaning of a college education and the importance of taking risks.
---